ARAKU VALLEY – Andhra Pradesh
Blessed with appealing beauty of the greenery and hills, Araku valley is a hill station situated in Alluri Sitharama Raju district in the Indian state of Andhra Pradesh, lying 111 km west of the Visakhapatnam city, close to Odisha state border. The Anantagiri and Sunkarimetta Reserved forest which are the part of Araku Valley are rich in biodiversity and mined for bauxite. Araku Valley was a home to 57,000 people in 2011. This place is popularly known as Ooty of Andhra Pradesh. The beauty of this valley has been showcased in many Tollywood films as well.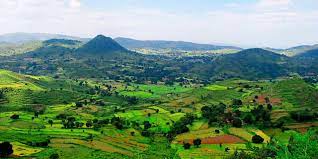 It is a valley in Eastern Ghats resided by many different tribes, mainly Araku Tribes and Tribal museum is one of the main attractions of the Araku Valley. It houses handicrafts and several artifacts of the tribals which represents their lifestyle. Tribals dance known as Dhimsa dance with their colorful attires is must see for the people visiting Araku. This place is known for its coffee plantation and honey industry. In 2007 that the first coffee brand by tribal agriculturalist was launched in India. The name of this organic brand is Araku Emerald and it enjoy popularity in India as well as internationally. Now, there are thousands of tribal people who works as helpers in these plantations.
Araku valley is no doubt a well-known tourists destination attracting nature lovers, couples and enthusiasts from all over the world.Araku is blessed with beautiful waterfalls like Dumbriguda and Sangda waterfalls. This place will never disappoints adventure lovers either as it is a popular treeking spot attracts adventure seekers from all over the world.  Araku valley is perfect for activities like treeking, sightseeing and caving. At the time of September to may the weather turns pleasant and balmy and it is the best time to visit Araku. It is a must visit tourist destination for the people visiting Andhra Pradesh.
Speciality of Araku Valley
Araku Valley is known for its flavoursome coffee, beautiful greenery and rich culture of tribals. This place is blessed with dazzling waterfalls, astounding climate, dense green forests and sprawling coffee plantations and the aroma of fresh coffee beans is fully mixed in the air of Araku  which attracts lots of tourists to visit this place every year.
Tourist Attractions in Araku Valley
1- Borra Caves
Borra caves also known as Borra Guhalu are located on the East coast of India, in Ananthagiri hills of Araku Valley of Alluri Sitharama Raju district in the state of Andhra Pradesh. The caves is one of the largest and deepest in the country.
2- Chaparai Waterfalls
Chaparai waterfalls is known as a picnic spot in Araku. A scenic place with waterfalls and surrounded by green forests attracts lots of tourists to visit Chaparai Waterfalls.
3- Matsyagundam
Matsyagundam is also known as " fish pool " is the fascinating pool on the Machkund river near Mathum village which is located 35 km from the Araku valley. The watercourse and river are separated by a rocky barrier. It is one of the most loved place by the tourists.
4- Tribal Museum
Araku tribal museum is located in the Araku Valley  It is a wonderful place which explores the tribal culture of the Eastern Ghats. This museum is spread over two levels, build with real metals and mud to portray the life of tribals. It is one of the well-known tourist place to visit in Araku Valley.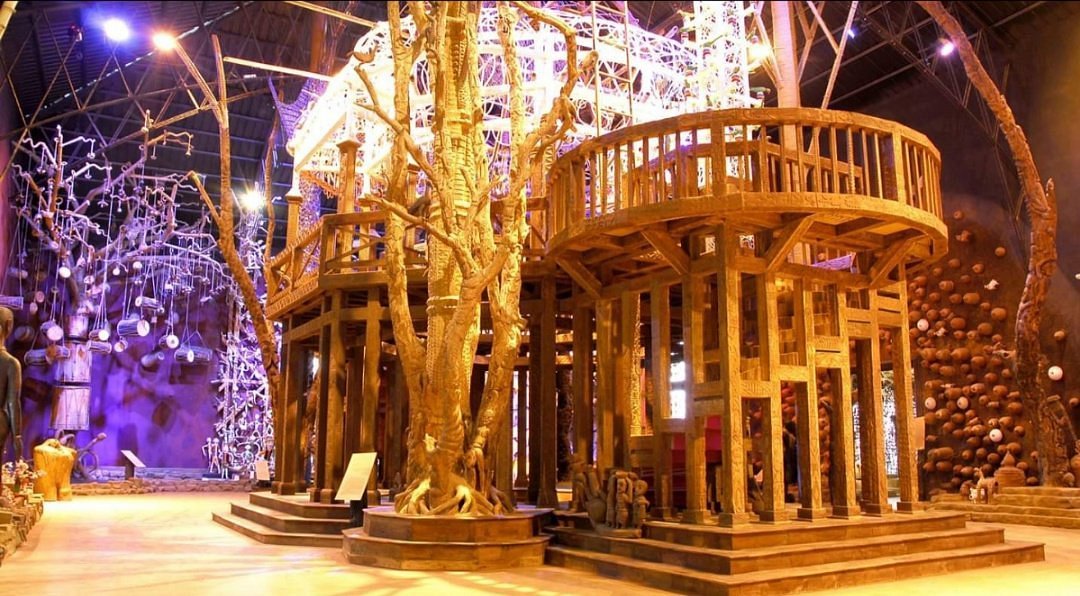 5- Padmapuram Garden
Padmapuram garden is one of the well-known place to visit in Araku Valley. Padamapuram garden is widely visited by the people coming to Araku valley. Hanging cottages are one of the top attractions of the garden. The garden has a wide collection of beautiful flowers and plants and the toy train ride around the garden is the most attractive among the kids.
6- Bheemili Beach
Bheemili beach is situated at the origin of the Gosthani River, at the distance of 24 km from the Visakhapatnam in the Indian state of Andhra Pradesh. This beach reflects the Dutch and British settlements of the 17th century. This place is visited by the tourists from all over the world.
7- Tadimada Waterfalls
Tadimada Waterfalls is located at a distance of 30 km from Araku Valley. This waterfall is also known as Anantgiri waterfalls. Tadimada waterfall is positioned at the height of 100 ft. The best time to visit this waterfall is monsoon months in order to get better view.
8- Katiki Waterfalls
This waterfall is located in Alluri Sitharama Raju district of the Indian state of Andhra Pradesh. Katiki Waterfall  originates at the river Gosthani. This waterfall is named after its location Katiki.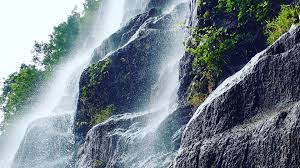 9- Coffee Museum
Coffee museum of Araku valley showcases the journey of coffee to the valley. The museum sells 60 varieties of coffee, coffee powders, coffee beans and beverages, all of these are from the locally grown and processed coffee beans.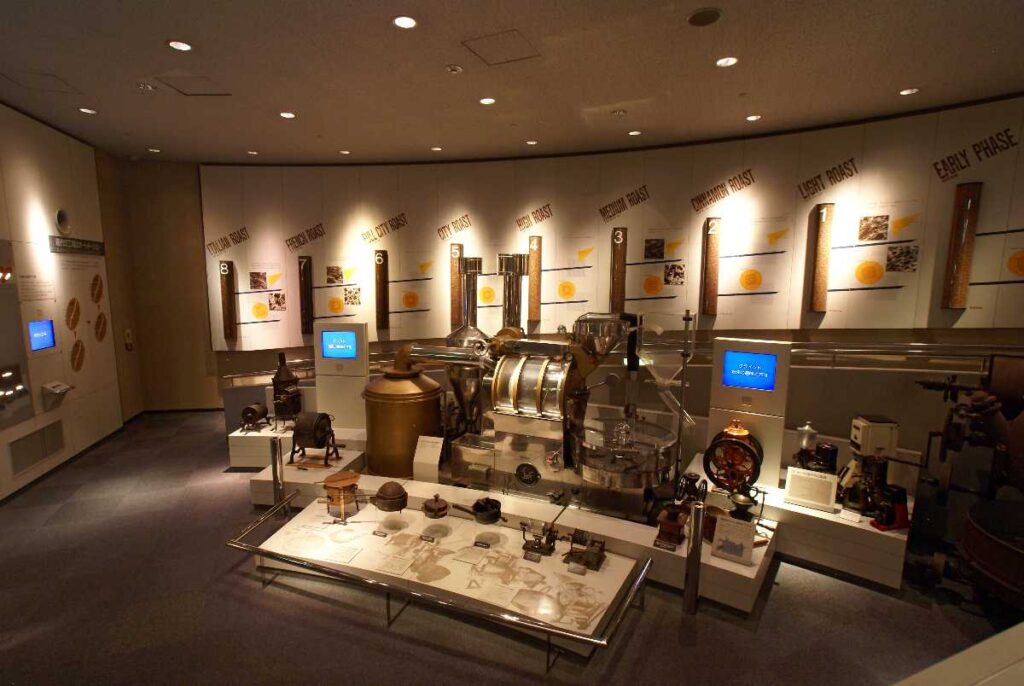 10- Duduma Waterfalls
Duduma waterfall is located in the border of Koraput district of India. This waterfall is 175 m in height and is  formed by Machkund River.  Duduma waterfalls has two waterfalls one is Andhra Pradesh and one in Odisha.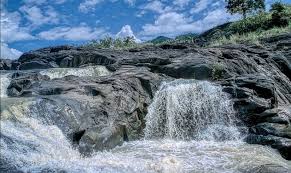 Places to Stay in Araku Valley
Here are some places to stay in Araku Valley:
| | |
| --- | --- |
| Hotels | Prices |
| Krishna Tara Comforts | Rs 2,873 |
| Sri Sai Suvarna Inn | Rs 2,800 |
| Ushodaya Resorts | Rs 1,809 |
| A mountain Campaign Com | Rs 3,014 |
| Mountain view Resort Hotel | Rs 2,799 |
| Ushasree Residency | Rs 958 |
| Lemon Castle | Rs 1,792 |
| Desia Eco Tourism Camp | Rs 3,696 |
| Raj Residency | Rs 1,680 |
| Hotel Alishan | Rs 2,240 |
Places to eat in Araku Valley
Vashishta Inn Restaurant
Champa Restaurant
Sidhi Restaurant
Lychess Restaurant
Royal Darbar Restaurant
Hill Shine Garden Restaurant
Vasundhara Restaurant
Star Annapurna Restaurant
Amantran Bengali Restaurant
Paradise Kalinga Restaurant
Timings to Visit Araku Valley
The best season to visit Araku valley is in winter from November to February.
| | |
| --- | --- |
| Day | Timings |
| Monday | 9:00 AM to 8:00 PM |
| Tuesday | 9:00 AM to 8:00 PM |
| Wednesday | 9:00 AM to 8:00 PM |
| Thursday | 9:00 AM to 8:00 PM |
| Friday | 9:00 AM to 8:00 PM |
| Saturday | 9:00 AM to 8:00 PM |
| Sunday | 9:00 AM to 8:00 PM |
How to Reach Araku Valley
By Road
Reaching Araku valley through the road is possible via Vizag. There are few bus service providers in the Vizag that ply bus service to the Araku Valley from the city. But sometimes buses get little crowded and you might not enjoy the view so the better options are self-drive or private cab. People should avoid to drive at night, start your journey early morning just before sunrise from Vizag and you will able to reach Araku in 3 hours. The morning rising sun view is very awesome and indescribable.
By Rail
Araku Valley is a hill station so it is not possible to directly reach there. You have to get here via Vizag first. Good thing is that Vizag is fully connected with train from Delhi, Chennai, Mumbai, Ahmedabad, Vadodara, Bengaluru and other cities in India. Araku is hardly 130 km from Vizag- that means 3 hours from Vizag. So traveling from train is not that inconvenient.
There are 3 trains that runs from Vizag to Araku at different times. The most special train is Vistadome Glass-roofed Train which offers a stunning view from the inside of the train as the train-roof is made up of glass. This train passes through 65 tunnels and hilly areas during its journey so you can get a stunning view of this amazing valley.
By Air
As being a hill station Araku valley is not connected with Airport. However, the nearest city Visakhapatnam has a international airport that offers domestic as well as international flights at regular intervals. So you can easily reach Vizag from anywhere in India such as Mumbai, Kolkata, Bengaluru, Delhi by flight. SpiceJet, Air India, IndiGo operate regular flights to Vizag so reaching Araku Valley via Vizag is not that difficult. Once you get down at airport you can hire taxi to reach Araku Valley.
Frequently Asked Questions (FAQ)s
Que- How much Araku Valley trip cost?
Ans- It costs around Rs 25000 to 30000 for 5 days in Araku Valley.
Que- What are the best things to do in Araku Valley?
Ans- You can do trekking, shopping and camping in Araku Valley.
Que- How many days are sufficient to explore Araku Valley?
Ans- 2-3 days are sufficient to explore Araku Valley.
Que- Is Araku Valley Safe?
Ans- Araku valley is just ok. But it is not that safe to stay there at night.
Que- Which is the best season to visit Araku Valley?
Ans- Winter season is the best season to visit Araku Valley.