SPITI VALLEY Himachal Pradesh – Famous Places to Visit
Spiti valley is one of the famous place to visit in Himachal Pradesh. It is a cold desert mountain valley located 412 km away from Shimla, Spiti means "The middle land" the land between Tibet and India. Spiti is bordered on the east by Tibet, on the west and southwest by Lahaul, on the north by Ladakh, on the south by Kullu, and on the southeast by Kinnaur. Spiti valley and its surrounding regions are among the least populated regions of India. The valley has a cold desert environment.
Highlights of Spiti Valley
Horse and Yak Safaris are the most popular and fun ways to explore the valley.
Adventurists can indulge in river rafting at the Spiti river while basking in the beguiling views of the picturesque landscape.
Spiti is a gorgeous snow laden barren desert with breathtaking unadulterated beauty.
Many villages in Spiti valley offers a captivating and exciting trek trails with mesmerizing view such as Kormik, Losar, Kibber and Darcha.
Interesting Facts about Spiti Valley (Where is Spiti Valley Situated)
Spiti Valley is surrounded by Tibet in East, Ladakh in North, Kullu and Lahaulin South and Kinnaur in South East.
Spiti is scarcely inhabited with the majority of the population being Tibetans.
The world's largest village Kormik is situated in Spiti. It also boasts of having the world's polling station and post office in the village of Hikkim.
Things to do in Spiti Valley
If you are thinking what to do in Spiti Valley, let us tell you it is a wonderful place with lots of activities to do. Here is a list of best things to do in Spiti valley that will give you an amazing experience of staying there.
Camping
River rafting
Trekking
Yak Safari
Staying at a Homestay
Fossil Hunting
Stay at Zostel
Exploring Kaza's main market
Interacting with the locals
Walk to Nako Village
Places to visit in Spiti Valley
1.Chicham Bridge
Chicham Bridge was opened in 2017 and situated at a height of 13595 ft above mean sea level, the highest bridge in Asia. It connects the villages of Kibber and Losar, helping reducing the journey between them by around 40 kilometres.
2.Komic
Komic village is famous in all over India as it is known as the "Largest village of India". Komic which literally means " eye of snow cock" is a remote village in Spiti Valley. It is situated at an height of 4587 m or 15027 feet above the sea level. The main reason of travelers starts visiting Komic was it's title as the "Highest village in the world connected with roads".
3.Kibber
Kibber is a little picturesque village on the higher regions of Spiti Valley in Himachal Pradesh. It is also known as Kyibar, Kibber is known for the Kibber monastery and the Kibber Wildlife Sanctuary.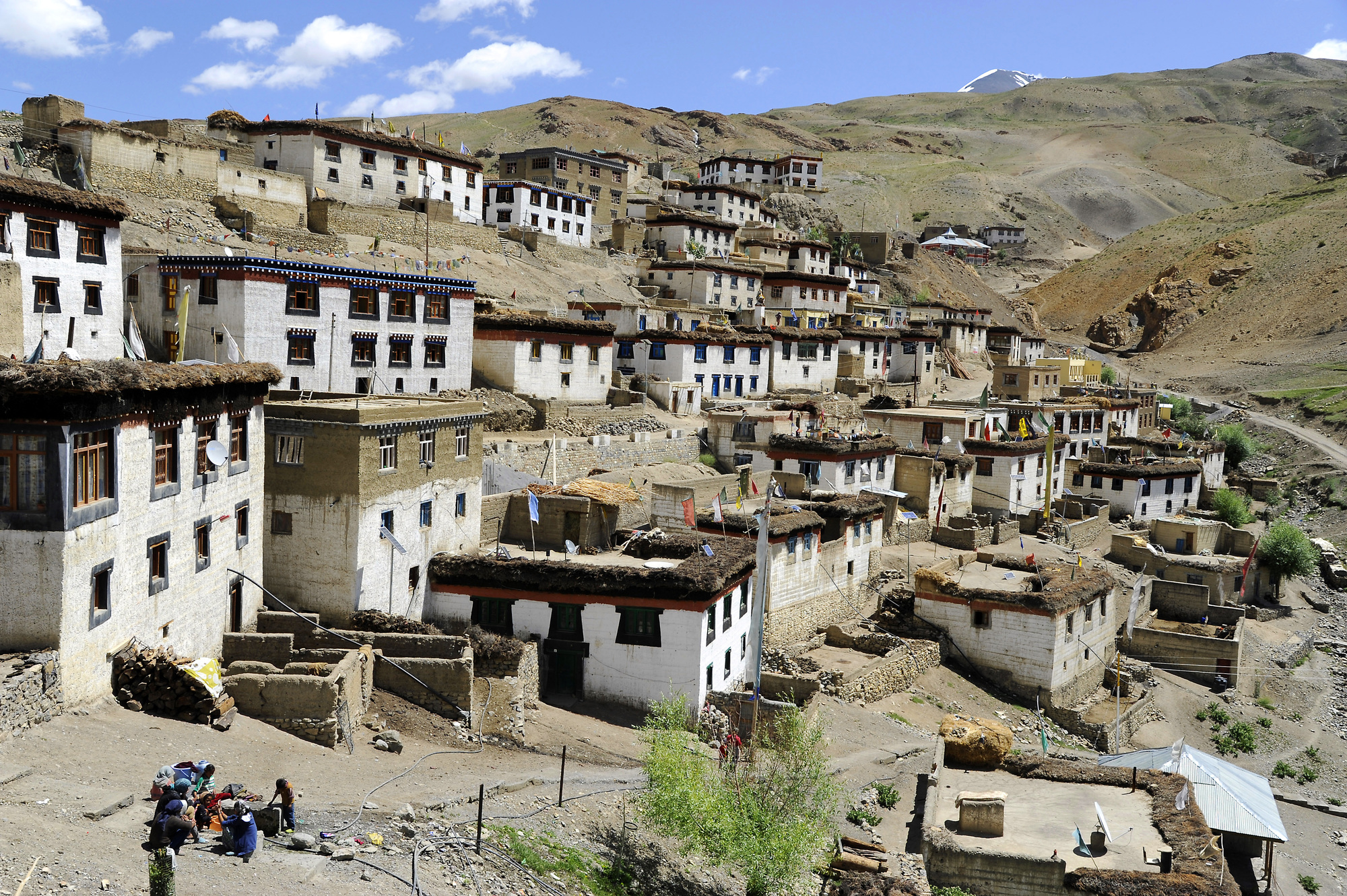 4.Kanamo Peak
Kanamo peak looms behind Kibber and Tashi Gang Villages, hidden away at the heart of Spiti. Kanamo means " White Lady ". Kanamo Peak is a fascinating trek with a different quality of Himalaya's.
5.Kunzum Pass
Kunzum Pass is one of the highest motorable mountain passes of India. It is located at an altitude of 4,551 m above mean sea level. Kunzum Pass is also known as Kunzum La. It serves as a gateway to the spiti valley via Kullu and Lahaul. Kunzum Pass offers an incredible 360-degree view of Bara-Shigri Glacier.
6.Dhankar Monastery
Dhankar Monastery is situated in the District of Lahaul and spiti in Himachal Pradesh, at an altitude of 12,774 feet, monastery is perched unbelievably on the edge of a cliff and offers a beautiful view of Spiti valley. Dhankar Monastery is also referred as Dhankar, Drangkhar or Dhangkar Gompa.
7.Tayul Monastery
Tayul Monastery is a Buddhist Monastery located in the Bhaga Valley of Spiti, Tayul Monastery houses the biggest statue of Padma Sambhava. The statue is 12 ft tall in his two manifestations as Vajravarahi and Singhmukha. Situated around 6 km from Keylong.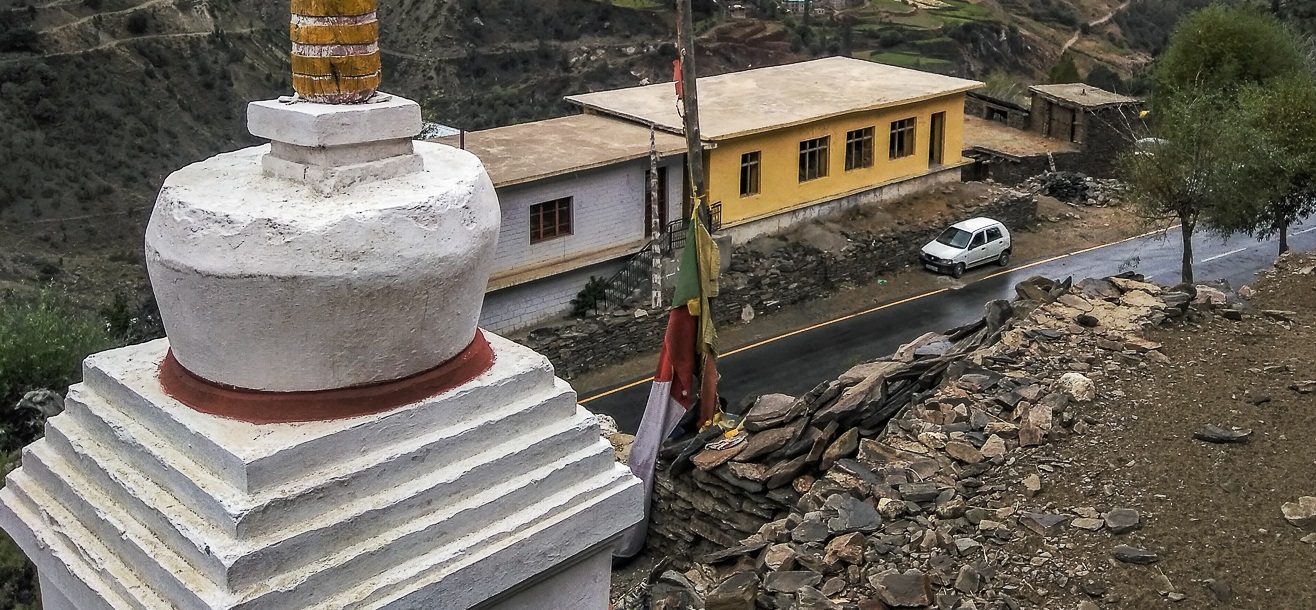 8.Gue
Gue is a small village situated in Spiti valley which is also known as the Mummy village as it has a mummy of a monk which is placed inside a tomb.
Places to Stay in Spiti Valley 
| | |
| --- | --- |
| Hotels | Prices |
| Hotel Dhankar Heights | Rs 2,439 |
| Zostel Homes Tabo | Rs 2,799 |
| Hotel Triveni | Rs 2,296 |
| Hotel Sakya Abode | Rs 2,965 |
| Grand Dewachen | Rs 7,990 |
| Spiti Valley Hotel | Rs 2,688 |
| Hotel Deyzor | Rs 3,000 |
| Hotel Snow Lion | Rs 2,950 |
| Hotel Kunphen | Rs 2, 965 |
| Hotel Spiti Heritage | Rs 1,861 |
Places to eat near Spiti Valley 
1- Poonam Dhaba
2- Spiti Organic Kitchen
3- Somang Dhaba
4- Chacha-Chachi Dhaba
5- Hindustan ka Aakhari Dhaba
6- Sol Café
7- Hotel Deyzor
8- Taste of Spiti
9- Café Zomsa
10- Leh Dhaba
Timings to visit Spiti Valley
The best time to visit spiti valley are summer months (March to June). This is the best time to visit spiti because at this time spiti starts to shed shroud after the cold and dark winter months. The weather of Spiti valley is so pleasant at this time.
How to Reach
By Air
Kullu Airport is the nearest airport to reach at Spiti Valley. One can hire a taxi or cab from the outside of the airport to reach at the valley.
By Rail
Shimla Railway station is the nearest railway station to reach at the valley. One can hire Jeeps or cabs to reach at your destination. Bus service is also available from the outside of the railway station.
By Road
As we know that there is no access to airport and railway in Spiti, it can only be reached by the roads. The roads of spiti valley are almost open throughout the year. In case, one can check the itinerary as some of the roads are closed for 6 months.
Frequently Asked Questions (FAQ)s
Que- How many days are enough to explore Spiti valley?
Ans- 8 Days are enough to explore Spiti Valley.
Que- Is there ATMs available in Spiti Valley?
Ans- There is only one ATM in Spiti is in Kaza, but it doesn't work all the time. So, it is advisable to withdraw the cash you require for the trip before you start your journey to spiti.
Que- What type of clothes should we carry on a Spiti valley trip?
Ans- It is advisable to carry heavy woolens on a trip to Spiti.
Que- Can we take our dogs on a trip to Spiti?
Ans– It is not allowed to carry dogs on a trip to Spiti.
Que- Can we travel to Spiti Valley in winters?
Ans- Winter months are not suitable to plan a trip to Spiti valley.
Keep visiting define places for latest updates.