SHARAVATHI VALLEY – KARNATAKA
Declared as a wildlife sanctuary, Sharavathi Valley is a true testimony to the tagline of Karnataka tourism-One State Many Worlds. The name Sharavthi is derived from its river's place of Origin. Sharavathi river valley is nestled in the central western ghats, Shimoga district. The Sanctuary is filled with waterfalls, Dense Deciduous forests, fauna and unmatching landscapes and many more. Sharavathi river serves as a primary source of freshwater to the surrounding district. The sanctuary spans a little above 400 sq km and offers best views in and around Karnataka. The river itself and the region around it are rich in biodiversity and are home to many rarely found species of flora and fauna.
Things to do in Sharavathi Valley
If you are thinking what to do in Sharavathi Valley, let us tell you it is a wonderful place with lots of activities to do. Here is the list of best things to do in Sharavathi Valley that will gave you an amazing experience of staying there.
Trekking
Rafting
Camping
Interacting with the locals
Cycling in Villages
Things to carry in Sharavathi Valley
Trolly Bag
Water Bottle
Sleeping Bag
Torch
Self cutlery
Toiletries
Pair of trekking Shoes
Power bank
Sunscreen
Raincoat
Tips for visiting Sharavathi Valley
Never compromise on your safety.
Remember, there is no shame in stopping for a break. Especially when you are riding in groups seasonal riders tend to ride faster and with fewer break in between.
When you are felling tired and drowsy stop the bike get off and relax for few minutes , have some water stretch for a minute and then continue your journey.
To avoid drowsiness pop a chewing gum while riding.
You can stop at a roadside tea shop for having refreshment would help.
Places to visit in Sharavathi Valley
1.Jog Falls View Point
It is a second highest plunge waterfall in India. Jog Falls is the combination of four individual streams called lovingly as 'Raja', 'Rani' , 'Roarer' and 'Rocket'. Raja falls is the tallest and grandest, Rani was the smaller one, Roarer is the loudest and the fourth 'Rocket' has uncanny resemblance to an actual rocket, wide at the bottom and tapering at the top.
2.Varadamoola
Varadamoola is situated in the western ghats of Karnataka 6 km from Sagara. It is said that River Varada originates from this place and hence the name Varadamoola. This place is also known as Theertha grama. The river is the main source of drinking water for the people lining on the banks and dams have been constructed along the river's course to provide water for domestic purposes and irrigation during the summer season.
3.Mookambika Wildlife Sanctuary
Mookambika wildlife sanctuary is a wildlife sanctuary situated in the southern state of Karnataka in India. The name Mookambika derives from the presiding deity " Goddess Mookambika "    of the popular Kollur Mookambika Temple. The Mookambika sanctuary spans over 370.37 sq km and is thick with evergreen, semi evergreen and    moist deciduous forests of the western Ghats.
4.Linganamakki Dam
Linganamakki Dam is located in the Kargal village of Sagara taluk. The dam was constructed by Karnataka State Government in 1964 with the initial purpose of providing irrigation facilities in the area. Another water support of Linganamakki dam is Chakra and Savahaklu water reservoirs, which are linked to the dam through a canal. The dam has length of 2.74 km stretching across the Sharavathi river.
5.Honnemaradu
Honnemaradu is a well-known tourist place situated on the back water of River Sharavathi in India. The name Honnemaradu is derived from the Honne tree. The meaning of Honnemaradu is Golden Lake. This small village has very few people, and the only attraction is the water sports done at the Honnemaradu lake. It is a very famous travel destination for adventure and as well as nature lovers. The only bad thing is that there are not many facilities one can avail while in Honnemararadu.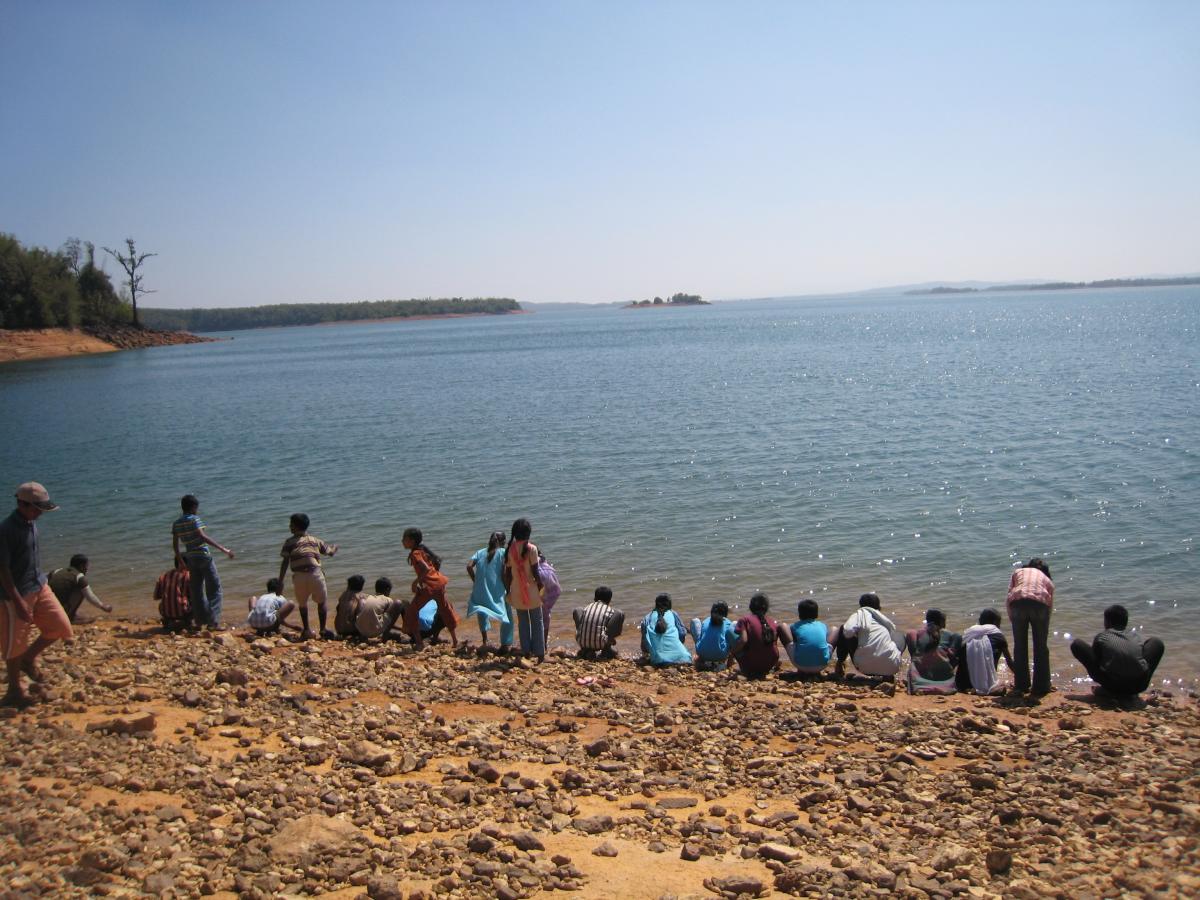 Places to Stay in Sharavathi Valley
| | |
| --- | --- |
| Hotels | Prices |
| Welcom heritage Era | Rs 19,790 |
| Heritage Resort Coorg | Rs 12,625 |
| Hotel Dwara | Rs 1,568 |
| Vasathi | Rs 2,719 |
| RNS One | Rs 1,934 |
| SLR Residency | Rs 2,170 |
| Bhramari Nest | Rs 2,240 |
| Hotel Akshayadhara | Rs 2,651 |
| The Ibnii | Rs 20,130 |
| Copperhill Villa | Rs 5,459 |
Places to eat in Sharavathi Valley
Sharavathi Fish Point
Swathi Hotel
Shiva Valley Dhaba
Hotel Sharavathi Bar & Restaurant
Hotel Sharavathi
Green Park River view Restaurant
Shanti Bar & Restaurant
SLV Paakashala
Sharavathi Non-veg Hotels
Slv paakashala Shivamogga
Timings to Visit Sharavathi Valley
The climate of Sharavathi Valley is pleasant throughout the year except the monsoon season. The winters are generally cold and are ideal for visiting Shravathi Valley.
How to Reach
By Air             
The nearest airport to reach at the valley is Kempegowda International Airport, which is about 350 km away. The another closest airport is Mangalore Airport which is about 140 km approx.
By Rail
The nearest railway station to reach at Sharavathi Valley is Bangalore railway station. From the outside of the railway station you can hire a taxi or cab to reach at the valley. The second nearest railway station is Mangalore railway station.
By Road
You can easily hire a taxi or cab from Mangalore to reach at the Sharavathi Valley.
Frequently Asked Questions (FAQ)s
Que- Is Sharavathi Valley safe for girls?
Ans- Yes, Sharavathi valley is fully safe for girls.
Que- How many days are enough to explore Sharavathi valley?
Ans- 3 days are sufficient to explore Sharavathi Valley.
Que- Is their ATMs available in Sharavathi Valley?
Ans- No, there is no faciality of ATM in Sharavathi valley it is advisable to carry cash.
Que- What type of clothes we should carry on a Sharavthi Valley trip?
Ans- We have to carry warm clothes on Sharavathi valley trip.
Que- Where is Sharavathi valley located?
Ans- Sharavathi valley is located in the Western Ghats of Karnataka state in India.