Festivals of Shimla : Ice Skating Carnival, Rhyali Festival Shimla, Bhoj Fair, Lavi Fair
Do you know why people visit Shimla? If you do not know, get a view here.
Shimla continues to attract visitors with its amazing natural beauty, temperate and pleasant climate, snow-capped mountain ranges, peaceful atmosphere and Festivals of Shimla.
Shimla is a popular tourist spot that attracts visitors throughout the year. And also it is a popular tourist destination for all kinds of visitors.
Shimla is bright and colourful all year due to the numerous festivals, fairs, and events.
Some travellers schedule their tours around these events to get the most out of the beautiful city, the Queen of the Hills, Shimla. Shimla's festivals are enjoyed by both locals and visitors.
It takes pride in honouring festivals that are popular across the country, not just those that originated in Himachal's hilly regions.
All of the significant festivals are celebrated in Shimla. Here you will see a few festivals celebrated in Shimla:
Ice Skating Carnival
For many adventurers, Shimla has long been a favourite winter getaway. People come to Shimla not only to enjoy the snowfall and be amazed by the snow-capped mountains but also to participate in one of the city's most celebrated festivities, the Ice Skating Carnival.
During the winter months of December to February, Shimla hosts an Ice Skating Carnival. Ice skating, skiing, and making and throwing snowballs at one other are popular activities during the carnival.
Rhyali Festival Shimla
Royal festival, which takes place in Shimla during the rainy season, is a big festival.
The rains are important in this place because most people here depend on agriculture for a living.
The royal festival is held to thank the rain Gods, ensuring that agricultural output is not destroyed.
Bhoj Fair
Now, you can see a clear detail about Rohru, which is in higher Shimla. In Rohru, there is a place called Guman.
Every year in November, a fair is conducted to celebrate Devta Bansor, Parshu Ram, and Kilbaru for three days.
Every village in Himachal has its goddess, with Devta Bansor being the governing deity.
People do the Nati Dance in addition to paying reverence to the Deities. A large crowd attends the event and enjoys the mood.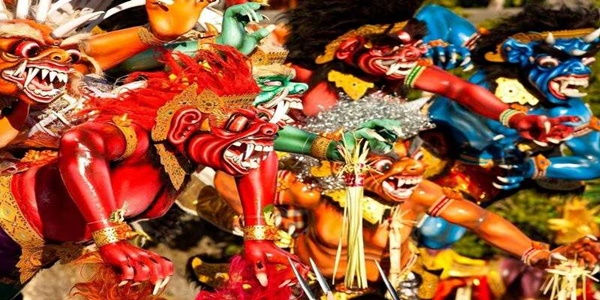 Lavi Fair
The focal point of this unusual event is Rampur Bushehr, the historic Shimla in Himachal.
The festival, devoted to elevating and encouraging local traders, shepherds, and merchants, attracts a large crowd of businesspeople and trades people every year from November 11 to November 14.
It is also important to remember the signing of the agreement on reciprocal trade between Rampur Bushahr and Tibet. The fair's setting along the banks of the Satluj River further adds to its beauty.
The festival has been held annually for more than three centuries. Here, photographers, curious tourists, and shoppers can all have fun.
Bottom Line
The festival in Shimla is celebrated in a grant way. Everyone likes to celebrate the festival and also wants to watch the same.
All the celebrations will give happiness to everyone who is celebrating the festival. The above listed are some of the festivals celebrated and conducted in Shimla.
Other Articles: