Top 10 Tourist Attractions in Chile
Chile is a country located in South America. It is the southernmost country in the world and closest to the continent Antarctica.  With an area of 756,096 sq km and a population of 17.5 million.  Chile is mainly known as the country of poets because of the two famous poets from the country has been awarded the Nobel Prize in literature.  There are so many places in Chile that you can visit.
It is located in such a beautiful geographical location that is, next to the pacific ocean that the country in itself looks very attractive. There is a long list of the places that you must visit to make your vacation worth the memory.
Top 10 Places to visit in Chile
As mentioned above that various beautiful locations in Chile can be visited and so it become the most famous destination for trips and holidays.
Santiago
Pumalin Park
Torres Del Paine National Park
Valparaiso
Valle de la Luna and The Atacama Desert
Easter Island and Rapa Nui National Park
The Chilean Lake District
Lauca National Park
Los Pinguinos Natural Monument
Santa Laura Saltpeter and Humberstone Works
1- Santiago
Santiago is the cultural capital of Chile apart from being its business and financial capital. It serves as entertainment  center of the country where you can involve in any fun activity like visiting museums, galleries, can do shopping, can enjoy food in the best restaurant and stay in the best of the hotels.
It is located in the centre of the country of Chile which is the hub of transportation. Some of the visitors like to spend some time in Santiago and then they proceed to the other places so that they can enjoy their stay in the capital city of the country of Chile.
2- Pumalin Park
Pumalin park is one of the most visited places in the country Chile. It was established as a natural sanctuary in year 2005, and since then it has become more and more popular as it became one of the most popular and important conservation areas of Chile. It spread around the area of 988000 acres that stretches from Andes to Pacific.
This region is not touched by humans for development purposes so it is very beauty and natural. There is a wide range of flora and fauna in this place which also contains some of the old trees and many other such species.
3- Torres Del Paine National Park
Torres Del Paine National Park is one of the well-known and natural areas of Chile. It is extend  in more than 100 km from north of the city of Puerto Natales in southern Patagonia. This park is incredibly beautiful that is surrounded by  countless lakes, mountains, glaciers and rivers.
The most famous area of the park is Cordillera del Paine which stands for the change from the Patagonia steppe to sub polar forests in the north. You can enjoy hiking and other fun activities there. There are treeking options also available there and the best thing is that there are professional guides available so it is safe to enjoy such activities. So it is recommended to visit to this place whenever you visit chile.
Address: Magallanes y la Antartica Chilena Region
Entry fees: 15.000 CLP/ 23 US$
Timings to visit: 7:30 AM TO 2:30 PM
4- Valparaiso
Valparaiso is located between sea and coastal mountain range and it was the third largest city of Chile. It is an perfect location to go for a day trip from the main Santiago city. It is known for its old convex streets and unique architecture. There are various beautiful beaches and harours in the city where you can enjoy doing lot of activities .
There are so many tourist attractions as well as like the Maritime and Naval Museum and many more locations , So you can enjoy your day trip to this city and see the attractions of this wonderful place.
5-  Valle De la Luna and the Atacama Desert
It is famously known as the valley of the moon. Visitors can enjoy bike rides, self-drive car rentals, tour buses and many more. There are dry lake beds in this desert and they are white due to deposit of salt and prone to the production of natural saline outcrops.
Most famous thing about Atacama desert is cavern, some of the which is especially containing the proof of pictographs created by the early man and were some of the world's oldest mummies.
Entry fees: 3000 Chilean Peso
Timings : 9:00 AM to 5:00 PM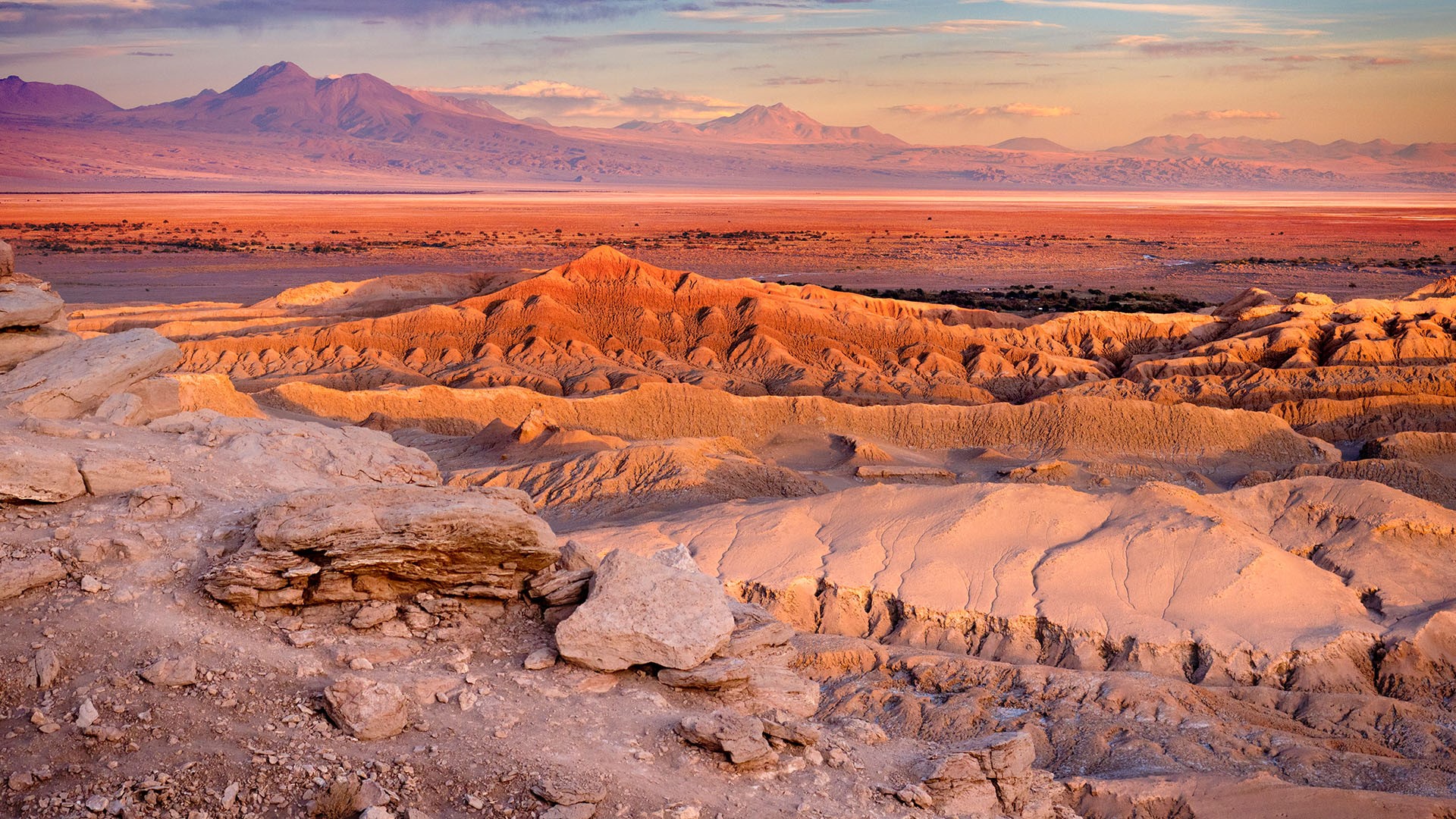 6- Easter Island and Rapa Nui National Park
This island is situated at the distance of 3500 km from Chile, but still, it is the most beautiful place to visit in Chile. It has remarkable stones sculpture  that attracts the large number of people towards it. Ahu Tongariki is the major attractions of the island which is the most stunning collection  in which 15 of the status have been build  again on the platform of island.
Address: Easter Island, Valparaiso Region
Entry Fees: 54000 pesos
7-  The Chilean Lake District
This lake District is located at the distance of 330 km away from the Temuco.  Lake district resembles the alpine regions of Europe. This place is a must to explore as there are many beautiful spots that can be visited.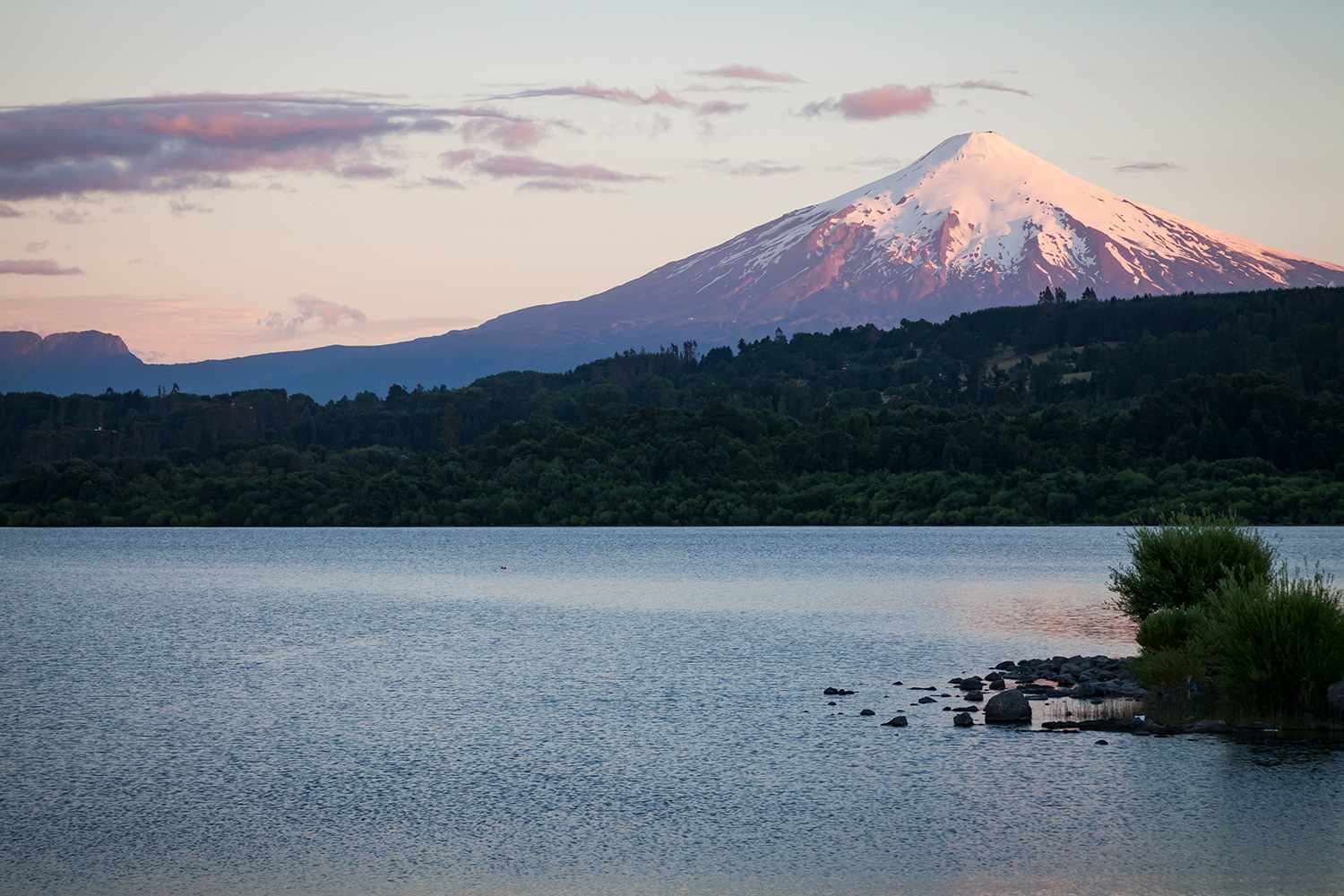 8- Lauca National Park
Lauca National Park is located in the north of Chilean state. It is situated at the distance of 140 km from the city of Africa and covers an are of 1300  sq km. This place have so many volcanoes and mountain ranges that attracts so many people towards it and became of the famous tourist attractions in chile.
Visitors can enjoy hiking around the mountain lakes an enjoy the scenic beauty of the place along with stunning effects of nature over it.
Address : Putre, Arica y Parinacota Region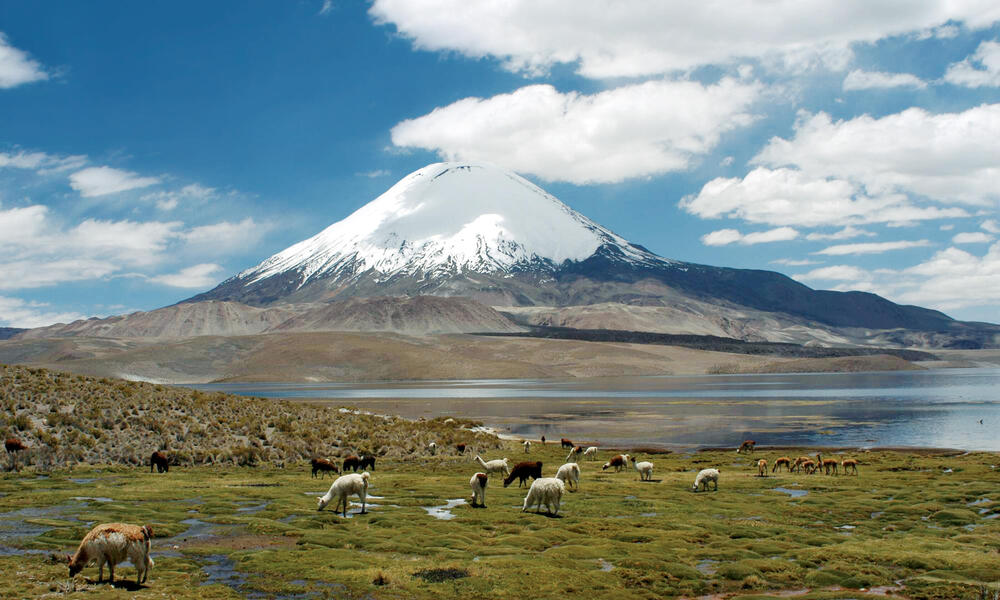 9- Los Pinguinos Natural Monument
It is one of the best places to visit in Chile where visitors can see conservation of natural world and its efforts being made in the Chilean state. One of he best monument in this place is  located in the northeast region of the city of Punta Arenas distracted of 35 km.
10-  Santa Laura Saltpeter  and Humberstone Works
It is declared as UNESCO world site heritage in 2005. This wonderful place once was the home to the bustling community. For more than 60 years the workers of Bolivia, Peruvian and Chile workers were laboured as hostile in the Humberstone and the Santa Laura Saltpeter works.
Timings: 9 AM to 7 PM
Entry fees: C$3000
These are the various places in chile that you can visit for making your trip worth the memory.
Frequently Asked questions
Que- What is the perfect time to visit Chile?
Ans- The best timings to visit chile is from June to August.
Que- Which is the most commonly spoken language in Chile?
Ans- English is the most commonly spoken language in Chile, However, Spanish is also spoken in the most of the region.
Que- Is Chile safe to visit?
Ans- Yes, Chile is the safe place to visit.
Que- How is the weather in Chile?
Ans- Chile is the dry and arid region of Atacama desert where the temperature rises to 32 ֯ C and drop up to -2֯ C.
Keep visiting define places for latest updates.